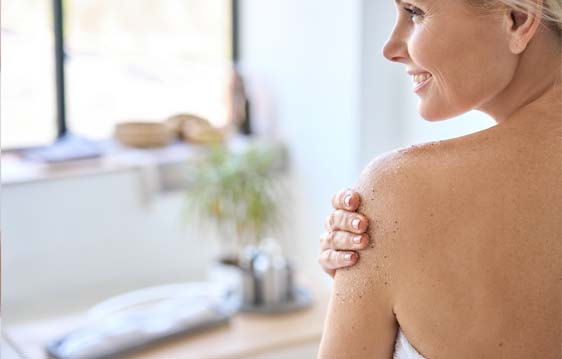 How to use snail slime Body Scrub
In the shower, on wet skin, pour two large dollops into the palms of your hands and apply all over the body with small circular motions. The grains of black sand gently exfoliate the skin and the light, creamy texture of the emulsion leaves the skin soft and smooth. Rinses off easily.
RoyeR Body Scrub may be used once a week on normal skin and once every two weeks on dry and sensitive skin.