How does the composition of snail slime improve acne?
Acne is often an unavoidable phase for teenagers and unfortunately it sometimes leaves visible traces behind. With its unsightly blemishes and nasty scars, it is a skin condition that one could really do without. But what solutions actually exist to tackle acne? Have you considered natural solutions that are gentle, yet effective? At RoyeR Cosmétique, many of our customers swear by our snail slime creams as a treatment for their acne or for reducing the appearence of scars. Read about the four benefits of snail slime on acne below.
Allantoin repairs and regenerates
The epidermis is put to a severe test during flares of acne. Damaged tissue needs to be repaired and regenerated and skin restored to its normal healthy state.
It is here that allantoin, one of the key active ingredients in snail slime, plays a major role. It repairs the damage caused by acne – and in particular improves the appearance of scars that it tends to leave behind – by simulating the renewal of skin cells.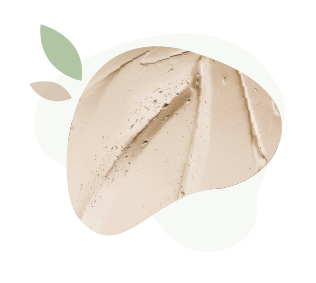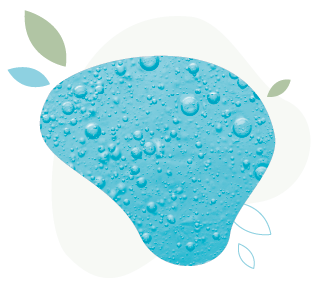 Collagen facilitates healing
Acne pimples are what we call skin lesions. In order to not leave scars and marks on the skin, these lesions need to be allowed to heal properly.
Collagen comes into play here to facilitate the healing process. It is extremely powerful since it enables the skin to regain its resilience, while at the same time restoring excellent elasticity and firmness.
Vitamins A & C provide a healthy glow
Due to the skin lesions that it causes, acne dehydrates the skin. To treat acne effectively, your skin also needs careful attention and moisturisation.
The vitamins A and C found naturally in snail slime help to achieve this essential step. They enable the skin to retain more moisture, while giving it a healthy glow.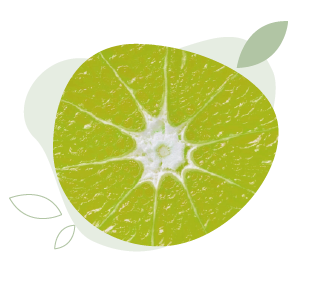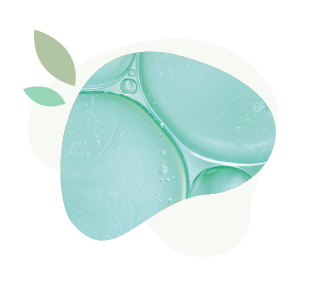 Glycolic acid fades scars
A number of factors, like the poor treatment of acne pimples or sun exposure, prevent the skin from healing properly and can lead to unsightly scarring.
A scar can never fully disappear, but you can help it to fade. And for that, there is nothing better than glycolic acid. It improves the appearance and texture of the epidermis, while refining the skin and even boosting the radiance of the complexion.
Did you know that...?
After observing how the snail repairs its own shell with its slime, experiments were conducted on human skin. The verdict was soon reached: snail mucin has a powerful healing effect. Its healing and regenerative properties play a key role in skin cell renewal. It is also from observation that the Royer brothers had the idea to develop and manufacture creams and cosmetic products with snail slime. These snail farmers in the Vendée from one generation to the next realized that their hands were softer and smoother after handling their snails. And so, in 2013, a range of cosmetic products with fresh snail mucin was launched under the brand name RoyeR Cosmétique.
Step-by-step guide for fighting acne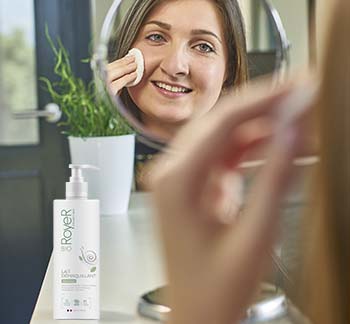 Cleanse
Opt for a mild, non-abrasive product, like our snail slime Soap, to gently remove traces of make-up and impurities.
Heal
Apply our RoyeR Serum made with 93% snail mucin to help skin cells to regenerate and to erase imperfections.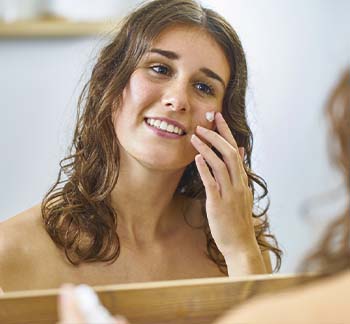 Moisturise
Use our Face Cream Light to infuse the skin with moisture, while regulating sebum production at the same time.
Choosing the right snail slime cosmetics
Snail slime offers natural and effective solutions for all skin problems, including skin diseases (e.g. acne, eczema, psoriasis...), skin imperfections (wrinkles, stretch marks, scars, dark spots...), sensitive skin, very dry skin and skin ageing. At RoyeR Cosmétique, we have control over our 100% French and local production process from start to finish, guaranteeing you snail slime skincare with extremely high quality. Come and visit us in Les Herbiers, in Vendée!
Fresh mucin rather than less concentrated snail slime extract.
Most snail creams that you find on the market are made using extract and not fresh snail slime as is the case with RoyeR Cosmétique creams. Fresh mucin has a high concentration of active ingredients, unlike snail slime extract which, as its name suggests, is not as concentrated. Needless to say that, the effectiveness on your acne or scars will not be the same.
Natural ingredients to care for skin suffering from acne.
Your epidermis has suffered, or is still suffering from, numerous lesions caused by acne. For some people, these will leave marks on the face, due to improper healing. One thing is clear – your skin has been sensitized and now needs gentle treatment. It is therefore time to stop using aggressive products with dubious formulas and go natural and organic with our skin and hair care range. Our Cosmebio certified snail slime creams are made with 99% natural ingredients.
A controlled production process for a high quality anti-acne cream.
It is extremely important to know exactly what you are putting on your damaged and sensitive skin. You can do this by opting for a high quality snail slime cream, with a completely transparent manufacturing process. A wrong choice could in fact make your acne worse!
Our other guides to taking care of your skin with snail slime