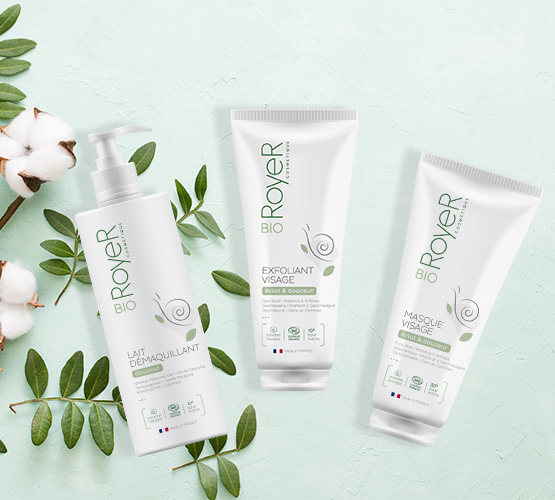 Face Care Ritual in 3 easy steps
There are many facial treatments, but we don't always know which formula to turn to. At RoyeR Cosmétique, we created a simple and effective weekly care routine: glowing complexion, soft skin, smooth face and tightened pores!
cleanse with make-up remover
Use our Snail Slime Make-up Remover mornings and evenings to gently cleanse the skin and remove all traces of makeup, sebum and pollution. Cleansed skin can absorb skincare products more easily, Apply the milk all over the face and neck with a cotton pad. Does not need to be rinsed off.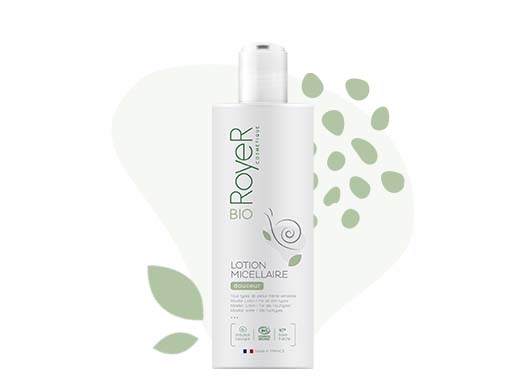 remove impurities with the face scrub
Exfoliate your skin to remove dead cells and impurities and to unclog pores, allowing the skin care products to absorb and take effect. Apply our snail slime facial scrub once a week, massage into skin with small circular motions and rinse off with water. Your skin will be soft and smooth, the complexion more even-toned and brighter.
nourish with the face mask
For a perfect beauty routine, remember to use our face mask composed of 30% fresh snail slime  with a creamy texture that melts into the skin to moisturise and soothe even the most sensitive skin. Apply the mask in a thick layer to the face and neck, avoiding the eye area. Leave on for 10 to 15 minutes, then rinse with clear water. It can also be used as a night mask.